Collaborative working and seamless communication does not mean managing every single conversation, task and action item through your email Inbox, over a phone call or in a face to face meeting.


So, how do you communicate with your team virtually?
How do you get your team set up to do their best work from dispersed geo locations?
myKase platform allows teams to collaborate and communicate efficiently, across locations, offices and time zones by reducing the reliance on email and phone.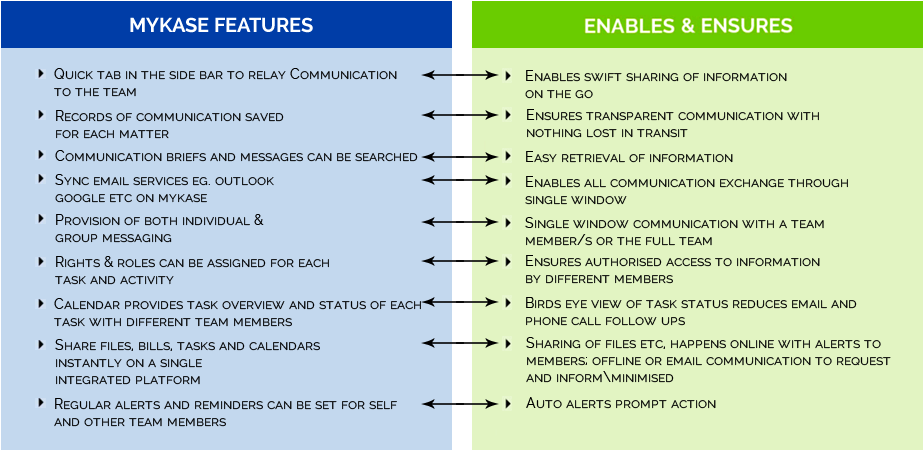 myKase Client Portal facilitates client communication, which is as important as communicating with your employees and is an integral part of growing your business, giving you a competitive edge over others.