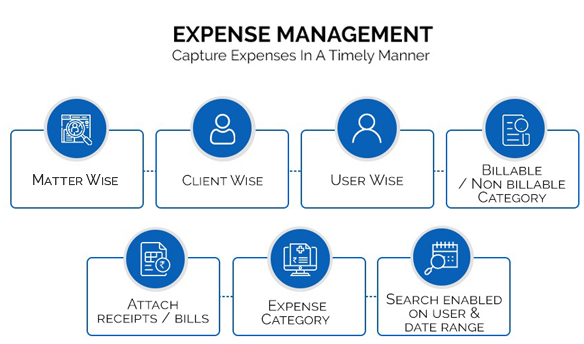 Expense management is a challenging, yet a pertinent aspect of maintaining a successful legal practice or business. Traditional modes of expense management are manual and demands time at every step of the way.


Expense management interface on myKase assists the stakeholders to capture expenses in a timely manner under four categories:
Client wise
Matter-wise
User wise
Billable/Non-billable category.
Advantages and features:
Capture expenses in a timely manner, in a centralized database. Ensures no gaps in accounting and audit occur.
All components and supporting documents are stored, linked to the respective expense.
Enables quick search and retrieval; anytime, anywhere.
Record expenses on the go and attach the supporting receipts, before they are misplaced.
Reduce frauds and manipulation.
Analyse expenses and monitor spending.