Collaboration is vital for legal teams and practice groups. Absence of collaboration can cause havoc in various ways.
How do you keep your team on task and productive?
How do you avoid bottlenecks when your team is no longer in the same building?


True collaboration requires the ability for a legal team to see everything that is going on with a particular matter or project.
The access and visibility rights need to flow as per the hierarchy. A partner will have unique visibility or reporting requirements – and so will other team members. What associates need to see is very different from the needs of a managing partner.
Everyone needs the ability to see both personal tasks, those tasks assigned to the different members of the team, and those tasks in relation to the overall matter.
This also applies to appointments, deadlines, and files on which the team is working.
Task on myKase enables users to: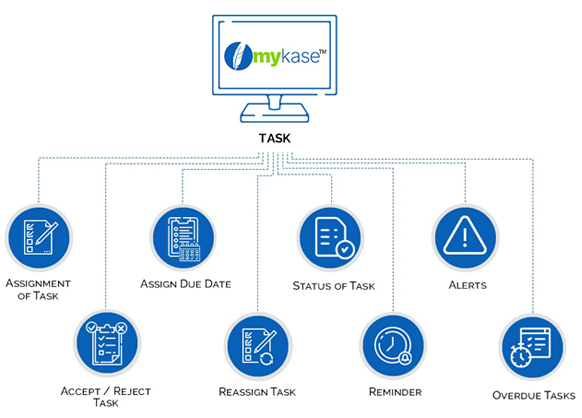 Task Workflow